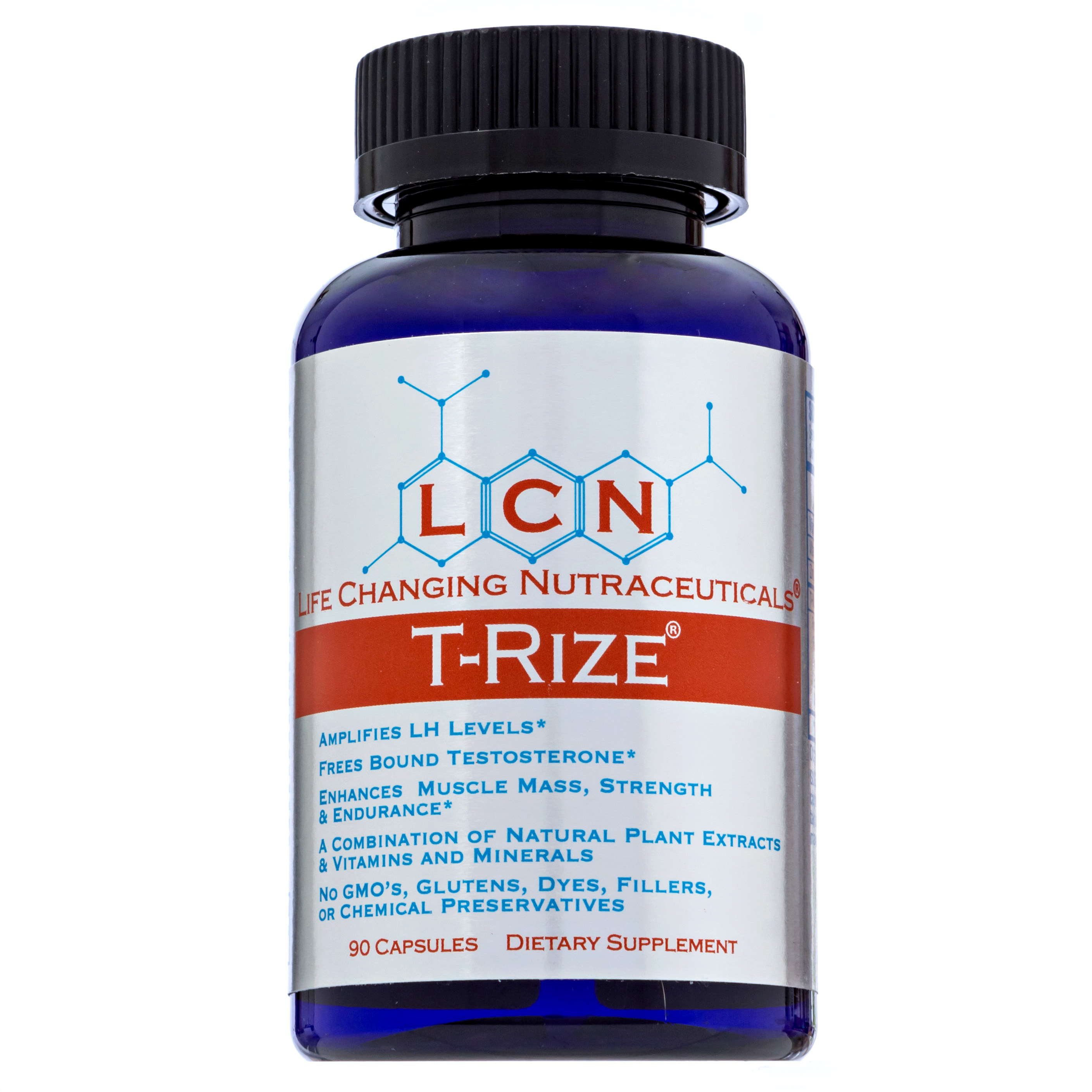 When it comes to Men's Health..
How you feel is of the upmost importance.  
Did you know that your testosterone does more than just make you muscular and strong?  
Testosterone also impacts your memory, energy levels, endurance and your sleep.  
How do you feel today?
Right now your can get 1 bottle FREE. Buy 4 get one free!

Act Now and get a free bottle!
Select the best value that meets your needs!
1 Bottle
100% Satisfaction Guarantee
100% Satisfaction Guarantee
Buy 3 Get
A Reduced Price
100% Satisfaction Guarantee
Frequently asked questions
Please note:  Should your physician or healthcare provider have additional questions about including this product in your health Regiment, please contact us directly.
Have more questions? Click on the link and get in touch, we would love to discuss your questions with you. Contact Us
I have used a bunch of test boosters and none of them worked or worked for a while and then quit. T-RIZE is the only test booster that truly worked and keeps on working. You can try the other test boosters or you can save your money and try T-RIZE. Forget the gels and the shots. T-RIZE really works. It is your testosterone.
I am 67 years old and have been using testosterone pallets in-plants from my doctor for almost two years.  When he retired, I decided to try T-Rize. I had a comprehensive physical done before I started the product my baseline free testosterone was 3.5 and my serum testosterone was 306.  Thirty days later I went in and had my testosterone checked again. My free testosterone was 6.7, and my serum testosterone was 919. I couldn't believe it.
Bodybuilding is my passion.  At 71, I'm the oldest member at my gym that still works out 3-4 days a week.  I've used every testosterone supplement out there and had decided that none of them really worked for me.  The guy I train with is 55. I noticed that he was showing up at the gym more often and seem to be getting better results.  Using same circuit training we were doing, so I asked him if he had changed anything in his supplement program and he told me he had been taking T-Rize for about two months.  I could see it was working for him. So I decided to try it. My first saliva test gave me a T score, of 26 which I was told was an excellent score for a guy my age. Two months later I could feel the difference, and I knew my testosterone had increased because I could see it in my muscle definition. So I did another saliva test just to check it out, and my free testosterone went up 60 points to and 86.